HOT NEWS - We have now registered an Under 16 & Under 18 Girls teams
Age Groups Competing
Under 18 - For those born in 1997 and 1996
Under 16 - For those born in 1999 and 1998
We still need some more players for the Under 16s team.
The Girls are playing this weekend if you want to watch a game first.
Under 16 - Friday 6 June 8:30pm against Carina
at Leo Williams Oval (Creek Road, Carina)
Under 18 - Sunday 8 June 11:30am against Mustangs Pheonix
at Civic Park (Wembley Road, Logan Central)
LOGAN BROTHERS UNDER 18 GIRLS
Our Under 18 Girls had a great game for their first week with a good win over Norths Ipswich.
The Greater Brisbane Junior Rugby League has added a Girls Competition this season, it kicks off today (Saturday 10 May 2014).
Age Groups Competing
Under 18 - For those born in 1997 and 1996
Under 16 - For those born in 1999 and 1998
Under 14 - For those borne in 2001 and 2000
Logan Brothers has a team registered in the Under 18's, we also have some girls signed up for the Under 16's but not enough YET to submit a team.
The first game for our Under 18 Grils againt Norths Ipswich is being played Saturday Afternoon at 3:00pm the ground is Cribb Park.
We would love to get some more girls signed on. If you are in the right age group and interested in playing come down to the club Monday night.
Basics of the Competition:-
9 a side on the field
Unlimited interchange
20 minute halves
From Stingers website - www.stingers.net.au
GIRLS GIRLS GIRLS !
Sport continues to make inroads against male domination and the great game of Rugby League is no different. Whilst the numerous touch football associations have seen strong continuing growth in female participation, it is perhaps understandable that there is slower growth in the full contact version of the game. However, it is with great pleasure that the GBJRL sees the commencement of three Girls competitions this weekend. Each competition will run for 10 weeks and these competitions are now listed on the Stingers Website (look under fixtures).
Our Under 14 competition has 8 teams representing Deception Bay, Inala, St Josephs, Wynnum, North Ipswich, Pine Central HS and Waterford (2 teams).
Under 16s and Under 18s competitions have 3 teams each. Under 16 – North Ipswich, Carina and St Josephs and Under 18 – North Ipswich, Logan and Inala.
Any girls that are interested in trying Rugby League could contact their local clubs or one of the clubs listed above or contact the Football Manager Julie Lorraway 0427 731 024
Rugby League – Not Just for the Boys!
OPENS PLAYERS
The coaches have commenced Pre-Season training for all opens players, on Tuesday and Thursday night from 6:30pm.
The club will commence taking registrations from players this week, payment is required when you register.
Player Application Seniors (PDF) download the PDF and have it completed before you come to the club to make the process so much quicker.
Membership Fees $200 Includes Club Polo Shirt, Club Shorts and Club Socks.
We have trials in February for the opens so it is important you come to training and show your interest. The club performed well for season 2013, but we can do better. This can only be achieved through pre-season training to get fitness levels up, getting to know your team mates and learning from the coaches.
TRIALS AGAINST Aspley Saturday February 8th
TRIALS AGAINST Valleys Saturday February 22nd
Sign On for 2022 - Every season we have multiple teams in each junior age group.
WHEN:- Monday through to Wednesday evening from 5:00pm to 7:00pm
Where:- Logan Brothers Rugby League Club, Civic Centre Park, 170 Wembley Road,
Logan Central
Registration Cost:- $170 per junior player with players in Under 6 & 7 team only $150 per player. All junior players in 2022 will receive a Club Polo and Training shirt. All junior registration receives a book of 8 ticket in the club which is part of our sign on fees (or sell the tickets to family or friends and get some of your fees back). Senior registration is $170 for the season.
Other Costs:- Purchase of Playing Shorts and Playing Socks $40 per pack (these have not changed from last year). Game Fees are payable at $10 per game played forjuniors.
RETURNING PLAYERS: Register online at playrugbyleague.com and complete paperwork at the club.
NEW PLAYERS: Register online at playrugbyleague.com and complete paperwork with Birth Certificate or Current Passport at club.
TRANSFERING PLAYERS: Come into the club with Birth Certificate or Current Passport to apply. Please be aware the league has rules involved in players transferring clubs (players 11 and older)
PLEASE NOTE:- If you have registered to play club Rugby League, no matter where in the world or how long ago, you are a Transfer.
Link to Register - www.playrugbyleague.com
Welcome to Logan Brothers Rugby League Club - 2016 Champion Club of the Year & 2015 Champion Club of the Year and Premier Club of the Year. Logan Brothers is a proudly diverse multi-cultural club which promotes participation in the game with a positive or it's pointless attitude. We are constantly growing with a player membership in 2015 of 780 junior players and 130 senior players. Our club's mission is to create a family friendly environment where everyone can learn about the game of rugby league.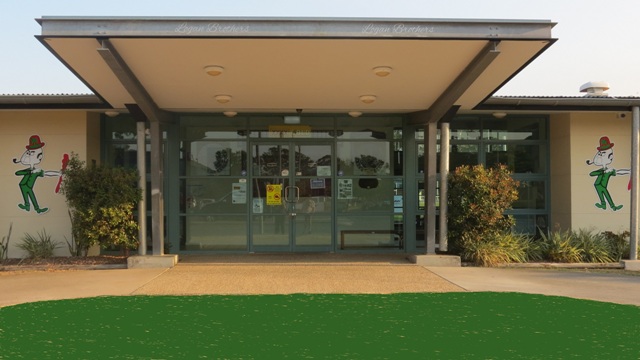 LOGAN BROTHERS CLUB
We are Logan Brothers we are proud of our HIS-TOR-Y
As brothers-in-arms we play for VIC-TOR-Y
With the mighty leprechaun on our chest
When you play against us EXPECT THE BEST
We are many colours but we wear green, gold and white
And as a team, together we are DY-NA-MITE
We will never give in and we will never stop
Because Logan Brothers belong on TOP
We are Logan Brothers and we came to play
We are Logan Brothers and we WON TODAY!