COVID GAME DAY PROCEEDURES
There are EVA QR codes on display at numerous places around the club and fields for signing in. You must sign in whether going into the club or just to spectate around the fields - This is all part of our venue. If you need to sign in manually please attend the club or the table either side of the building. NO SIGN IN NO ENTRY. We will have Hand Santisier placed around the club.
Team officials are to sign their team in at on a game sheet prior to the commencement of the game. This is available at the Game Day Desk at the back of the club.
We ask that you please try to limit specators, and Please ensure Social Distancing is adhered to at all times.
We ask that all those attending our venue abide by any instruction given by a Club Duty Official.
We ask that you leave the venue as quickly as possible once your game is over.
You can reserve the right to not check in, but we can also reserve the right to deny you access to our venue if you choose not to check in.
REMEMBER
– This is about letting children play Rugby League –
your co-operation is very important and appreciated.
Welcome to Logan Brothers Rugby League Club - 2016 Champion Club of the Year & 2015 Champion Club of the Year and Premier Club of the Year. Logan Brothers is a proudly diverse multi-cultural club which promotes participation in the game with a positive or it's pointless attitude. We are constantly growing with a player membership in 2015 of 780 junior players and 130 senior players. Our club's mission is to create a family friendly environment where everyone can learn about the game of rugby league.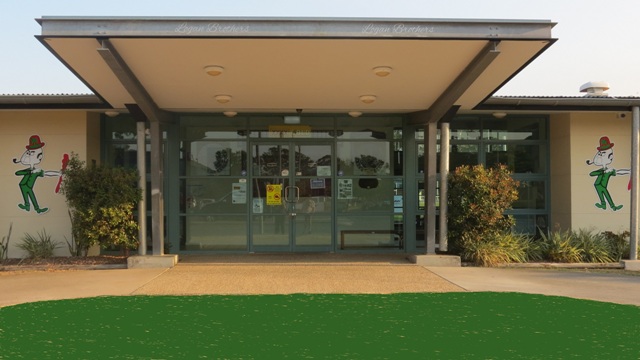 LOGAN BROTHERS CLUB
We are Logan Brothers we are proud of our HIS-TOR-Y
As brothers-in-arms we play for VIC-TOR-Y
With the mighty leprechaun on our chest
When you play against us EXPECT THE BEST
We are many colours but we wear green, gold and white
And as a team, together we are DY-NA-MITE
We will never give in and we will never stop
Because Logan Brothers belong on TOP
We are Logan Brothers and we came to play
We are Logan Brothers and we WON TODAY!
News & Events
2020 SEASON - Important information

Game Day Proceedures - COVID 19

2020 COURSES

2020 Back Training

Return to Play