2021 TRAINING TIMES
PLEASE NOTE – With the number of teams at Logan Brothers we cannot please everyone. Coaches submit their request, and that is put in place where possible.
COVID – All players and parents that enter the fields or clubhouse MUST check in with EVA QR Code, we are no longer able to do the handwritten 'Check In'.
MUSTER POINT – It is requested that all players meet at a signed spot at the front of the club and someone will take you through to your training.
REGISTER – If you are NEW to Club Football, you MUST be registered prior to training. There is the option of doing a Trial and Train is you are not sure about playing, but this must be completed in the clubhouse prior to training. If you have played before you need to be RE-REGISTERED or have a TRANSFER in the system before training.
www.playrugbyleague.com.
2021 Registrations are now open.
Go to website - playrugbyleague.com to complete the online registration.
Junior Registration Form PDF
Senior Registration Form PDF
Coaches Applications PDF
LOGAN BROTHERS SIGN ON INFORMATION FOR 2021 RUGBY LEAGUE SEASON
Logan Brothers Rugby League Club, Civic Centre Park, 170 Wembley Road, Logan Central
2021 SIGN ON DATES
Saturday 30th January 2021 9am to 2pm; Sunday 31st January 2021 9am to 2pm;
Saturday 6th February 2021 9am to 2pm; Sunday 7th February 2021 9am to 2pm.
From Monday 8th February - Monday through to Wednesday evening from 5:30pm to 7:00pm
REGISTRATION COST
SIGN ON FEES: - $170 player Under 8 to Seniors - $150 per player Under 6 & Under 7. All players in 2021 will receive a Shorts and Socks with payment of registration in full. Junior registration also comes with Raffle Tickets for the chance to win 3 prizes to the total value of $10000 as part of sign on fees (or you can sell the tickets). Seniors can purchase Raffle Tickets from the club.
GAME DAY FEES: - For all players Under 6 to Under 18, $10 per week for games played is paid to your team Manager, who will then pay it to the club on behalf of the team.
PLEASE NOTE: - Failure to pay fees means you will not take the field on Game Day.
FAIR PLAY VOUCHERS – Round 4 Applications open 20 January 2021. These are applied for separate to the club - https://www.qld.gov.au/recreation/sports/funding/fairplay/apply . If you are successful in applying for a Fair Play Voucher – you need to print it out, sign it and bring it to the club to pay registration fees.
HOW TO REGISTER
ONLINE REGISTRATION – All players need to register online through playnrl.com . You have the option to pay online or pay at the club.
CLUB REGISTRATION – All players are required to complete and sign the club paperwork. This can be downloaded from our website or get a copy from the club.
PLEASE NOTE: - When registering online it is important you select the correct Member Type – Age is based on Year of Birth (ie 2015 is Under 6; 2011 is Under 10; 2007 is Under 14; 2003 is Under 18; 2002 starts the seniors). If you wish to apply for the 18 Month rule – this MUST be done EVERY season when completing the online registration. If you load up an ID Photo for the participant, it is to be Head and Shoulders ONLY.
TYPE OF PLAYER
NEW PLAYER – You are a New Player if you have never been registered with a Rugby League club in Australia or New Zealand. You will need to register online and make sure you load the correct documents; we can help you at the club with this. Child must have turned 5 before they can be registered.
TRANSFERRING PLAYER – You are a Transferring Player if the last time you registered to play Rugby League was at a different club to Logan Brothers.
RETURNING PLAYER – You last played Rugby League for Logan Brothers you will be a re-registering player.
PLEASE NOTE: - For Transferring or Returning Players if you cannot find your original record please let us help, do not set up a new record as it will only have to be deleted.
TRAINING – Seniors will commence preseason training the week beginning 11th January. Juniors will commence training the week beginning 8th February (unless otherwise advised by the club through Facebook and website) – for juniors' further information on days and times will be given closer to this date.
TEAM ALLOCATION
Under 6 to Under 11 – It is usually a case of players joining teams with their mates. If they have played in previous seasons, then they will tend to go into the same team with the same coach. Players need to ensure they are registered in the first couple of weeks if they are looking to get back into the same team as spots cannot be held past that period. Coaches that have their applications in, and have been approved, will have their teams filled first.
Under 12 to Under 18 – These teams are graded, all players will start by training together as a group. They will be allocated into teams based on skill level, fitness and attitude at training. This will be done by the Div. 1 coach in each age group with the assistance of the coaching panel as required.
Seniors – Player allocation to teams is at the coach's discretion in the seniors, will be based on number of players how many teams the club will run.
Welcome to Logan Brothers Rugby League Club - 2016 Champion Club of the Year & 2015 Champion Club of the Year and Premier Club of the Year. Logan Brothers is a proudly diverse multi-cultural club which promotes participation in the game with a positive or it's pointless attitude. We are constantly growing with a player membership in 2015 of 780 junior players and 130 senior players. Our club's mission is to create a family friendly environment where everyone can learn about the game of rugby league.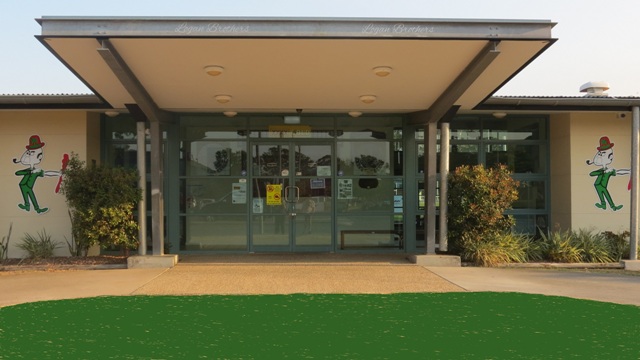 LOGAN BROTHERS CLUB
We are Logan Brothers we are proud of our HIS-TOR-Y
As brothers-in-arms we play for VIC-TOR-Y
With the mighty leprechaun on our chest
When you play against us EXPECT THE BEST
We are many colours but we wear green, gold and white
And as a team, together we are DY-NA-MITE
We will never give in and we will never stop
Because Logan Brothers belong on TOP
We are Logan Brothers and we came to play
We are Logan Brothers and we WON TODAY!
News & Events
2021 Training

2021 COURSES

2021 Registrations

2020 Presentation Day

2020 Finals